Health Canada approved in October 2017 TRUMENBA, meningococcal group B vaccine.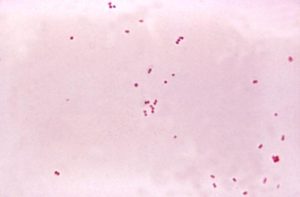 Pfizer Canada Inc. has announced the availability of vaccine TRUMENBA will help prevent invasive meningococcal disease (IMD) caused by Neisseria meningitidis serogroup B bacteria, for individuals 10 through 25 years of age. In recent years, serogroup B invasive meningococcal disease accounted for 50 to 62% of reported cases. It is a rare but potentially devastating disease.
"Parents should never have to deal with this disease and the possibility of the death of their child, but that is unfortunately what meningitis B can do to a family," says Kathryn Blain, Founder, Meningitis Research Foundation of Canada.
IMD is characterized by rapid onset and can be fatal in up to 10% of infected people in as little as 24 hours following the first symptoms.
"Prevention is key," says Dr. John Yaremko, Pediatrician and Assistant Professor, McGill University.
Read the full story here