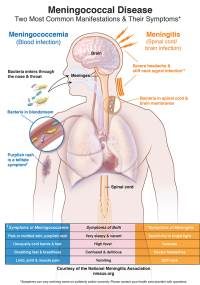 The Ministry of Health and Medical Services reported that up to 105 people had contracted meningococcal disease since 2016 and 14.4 per cent of them died as a result.
"These conditions are very serious and can be deadly, but can be treated if detected early," a government statement said, " still up to half of those who get the disease may die."
"Even with the recent increase in cases, meningococcal disease remains uncommon in Fiji. However, this disease has a high death rate," the health ministry said.
Read the full story here